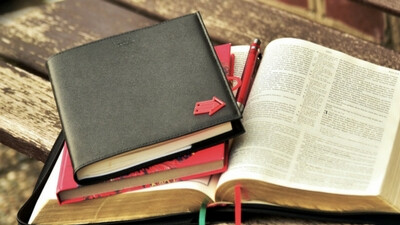 Bible Study

Meets every Tuesday night at 7:00pm and Wednesday morning at 11:30am.

Sunday School

Meets every Sunday at 8:30am. Available classes are as follows:

Pre-School Class (Age 3-5)

Primary Class (Age 6-8)

Intermediate Class (Age 9-11)

Junior Class (Age 12-14)

Teen Class (Age 15-18)

Adult Classes, including Senior Classes

Special Interest Classes

Finance

New Members Class (Adults, Youth and Children)

Re-dedication Class

Email:

Economic Empowerment Ministry

Bible-based money management training. The Bible contains over 2,350 verse pertaining to money. Why not do it God's way? Classes meet every Sunday morning at 8:30am (during Sunday School).

Diversity Marketplace Archive:

Email:

Scholarship Ministry

The Scholarship ministry assists all of our students, regardless of age.

Email:

Library Ministry

Encourages members to add to their Christian knowledge by providing reading materials and other media (DVDs, CDs, audio books etc.) You are welcome to visit Tuesday - Thursday from 6:00-7:30pm and 30 minutes after service on Sundays.

Vacation Bible School

Held annually in June.

SOAR Tutorial Program

Need a little help? Be sure to get in touch with the SOAR Tutorial ministry workers.