Sunday School Quarterly News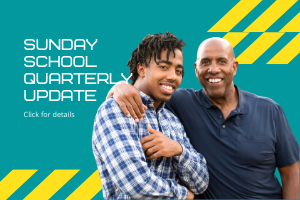 Hello Springfield!
We are fast approaching the end of one Sunday School quarter and the start of another. Therefore, we put together a quick video for you which will inform you of where we've been over the quarter, as well as where we are going. Please take a look:
On Saturday, August 22, 2020, we held our Sunday School book distribution. If you were unable to get your book during that time, please send an email to to make arrangements to pick up your book. Also, if you need to register for a virtual Sunday School class, please do so here.
Blessings,
Your Sunday School Team