IN MEMORIAM TRIBUTES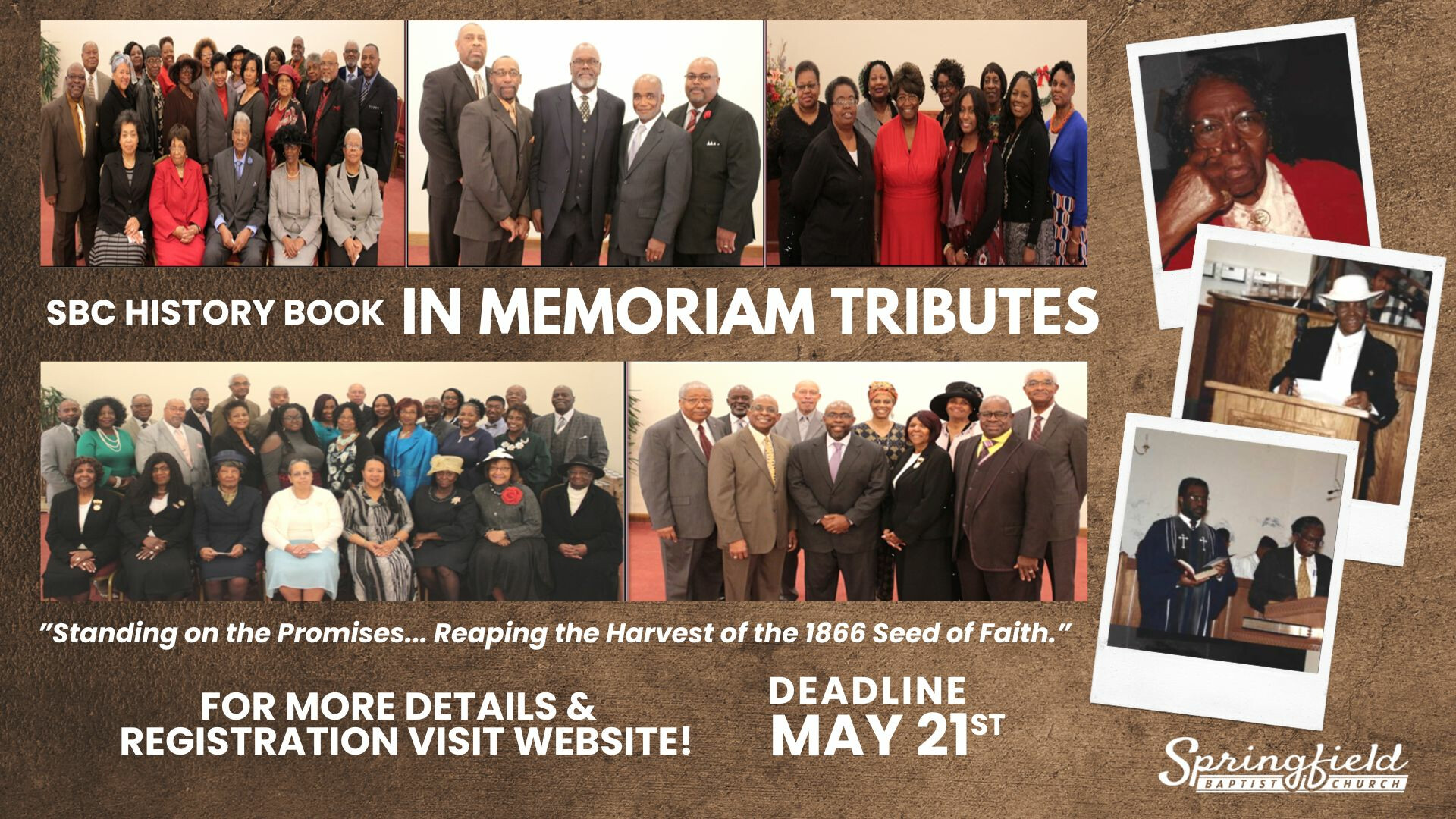 Please read the following information pertaining to the In Memoriam Tributes, then complete the form below:
This is your opportunity to be a part of this great effort!
On a First Come, First Served Basis, you may submit your In Memoriam tribute to
celebrate Springfield members in your family who have gone on before us.
Your tribute can be purchased at the following cost:
1. Full Page....... $100.00
2. Half Page........$ 65.00
3. Quarter Page...$ 35.00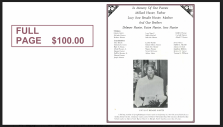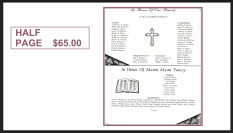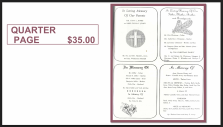 All persons interested in securing a Memoriam Tribute, please promptly complete the
form and additionally, you must financially secure your space by JUNE 4th, 2023.
If you haven't submitted your photos. Please plan to attend the Design Workshop on June 10th from 10am-12pm in the Fellowship Hall.
Payment may be submitted via Church Envelope or Online. With either method, you must clearly
specify on the line marked "OTHER"; that the funds are for " HISTORY" and indicate your
best contact method.