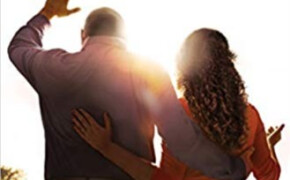 Join the Couples Ministry as they study Tony Evan's book, "Kingdom Marriage." These sessions are held each 2nd and 5th Sunday at 2pm in the Fellowship Hall.
What happens when a kingdom man marries a kingdom woman?
Kingdom Marriage: Connecting God's Purpose with Your Pleasure helps couples grow together as a kingdom couple to fulfill God's design and purpose for their marriage.
Through practical insights and powerful stories, Tony Evans inspires and instructs so couples will discover the hope, challenge, and guidance God's Word provides for their journey together.
Kingdom Marriage shows couples that the key to influencing our society and world with lasting impact is found in solidifying biblical marriage in the way God intended. It starts with both wife and husband reflecting God and His image and modeling that reflection within the roles and responsibilities of their union.
This is based on a correct understanding of God's kingdom and their responsibilities in it.
Please join the Couple Ministry in this exciting study every 2nd and 5th Sunday at 2:00pm.
Topics of Study
Part 1: The Foundation Of A KINGDOM MARRIAGE
Origin
Order
Opposition
Oaths
Oneness

Part 2: The Function of a KINGDOM MARRIAGE
Roles
Resolutions
Requests
Restoration
Resources
Romance
Rebuilding
Return