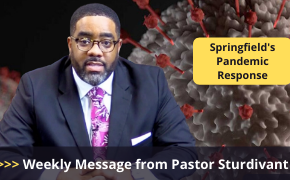 COVID-19 Testing Update
Hi Springfield,
This is Pastor with a quick update about the COVID-19 testing scheduled for tomorrow, August 4, 2020. Advance Community Health has canceled tomorrow's testing at our church due to the severe weather threat. If Advance Community Health received your registration for Tuesday, you will be contacted by email. If you do not receive an email from Advance Community Health, you will need to register for Friday's event. You can register by calling (919) 833-3111.
KEEP THE FAITH, STAY SAFE & WASH YOUR HANDS!
Pastor