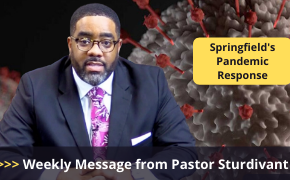 church outing, roadside cleanup, education day, children's bible study
Hi Springfield,
Mark 12:31, … "love your neighbor as yourself." These were profound words from Jesus. Jesus was redefining love and recalibrating who should receive our love. As we prepare in our Bible study series to discuss agape love, take a moment to reflect on who you are sharing your love with. Take time to think about how you've shown love to the last, the least, the lost and the left out. As you do, you will be demonstrating your JUICY FRUIT.
Here are a few of the things we'd like to make you aware of.
CHURCH OUTING
The church outing is right around the corner. Meet us Saturday, September 18th at 11am at Lake Benson Park, 921 Buffaloe Road, Garner. It's going to be epic! There'll be games like Jeopardy and Family Feud. There'll be singing and a "Saturday Best Karaoke." There'll be line dancing to "Blessings on Blessings" by Gospel artist Anthony Brown and Group TherApy – practice the steps now by checking out the YouTube video. And there will be enough food to feed the multitude – with four good trucks and 3 dessert vendors. You'll also have a chance to support some black owned businesses so bring some cash. This outdoor event provides us the opportunity to fellowship safely despite COVID-19. More details to come next week!
ROADSIDE CLEANUP
Due to the church outing, roadside cleanup scheduled for Sept. 18th has been postponed. Make plans to help us beautify our stretch of Auburn-Knightdale Road at the next opportunity Saturday, October 16th at 9am.
EDUCATION DAY
Our annual Education Sunday is Sunday, September 19th. We thank God for the opportunity to celebrate education and the ways it empowers and enriches our lives. Proverbs 4:13 says, "Keep hold of instruction; do not let go; guard her, for she is your life." (ESV) On that day all members are asked to donate $25 to the Scholarship ministry to help fund future scholarships for our children. Please join us on this important day.
CHILDREN'S BIBLE STUDY
Don't forget our next children's Bible study opportunity will be Tuesday, September 21st. This class will be Zoom only. Zoom link to follow.
That's all for now. As usual, KEEP THE FAITH, STAY SAFE, WEAR, WASH & WAIT.
Pastor