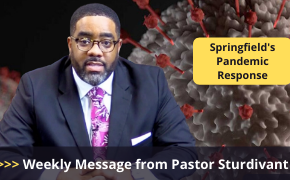 coat drive, activities coordinator, 2021 municipal elections
Hi Springfield,
I still have joy,
I still have joy,
After all the things I've been through,
I still have joy!
Anyone remember that oldie but goodie by Dorothy Norwood? If you do and if you can honestly claim that song as your own, you're demonstrating JUICY FRUIT. We began our discussion on the second characteristic of the fruit of the Spirit last week where we talked about joy. Join us this coming week for more ways to walk in juicy joy. In the meantime, tuck this song away in your heart. You may need it along the way!
Here are some of the things happening around our church.
COAT DRIVE
Our Education Ministry is sponsoring a coat drive for our adopted school East Garner Elementary School. Please donate new winter coats with tags in sizes 6 to 12. You can drop your donation off in one of the wrapped boxes around the church. The coat drive will go through October 2nd. Let's be a blessing to those in need.
ACTIVITIES COORDINATOR
The Springfield Baptist Church is hiring an activities coordinator. The person who fills this position is someone who will need to be highly organized, excellent communication skills, and possess a positive attitude and enjoys working with people. For an application and more detailed job description, click here. Those interested should submit your resume to .
2021 MUNICIPAL ELECTIONS
Although this is not a Presidential election year, several neighboring communities will have municipal elections this November. Those jurisdictions include Angier, Apex, Durham, Fuquay-Varina, Garner, Holly Springs, Knightdale, Morrisville, Rolesville, Wake Forest, Wendell, & Zebulon. Please do your part to be an informed voter and learn about the issues on the ballot.
These are just a few of the things happening at our church and in our community. As usual, KEEP THE FAITH, STAY SAFE, WEAR, WASH & WAIT.