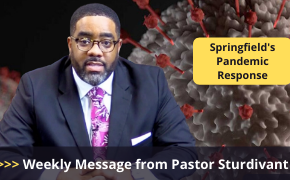 communion sunday, church office closed, children's bible study, church outing, education day
Hi Springfield,
Here's the song on my heart today.
"I was sinking in a sea of sin and shame,
But Jesus found me, and He changed my name.
He could have let me drown … but instead He took me in.
Love lifted me … when nothing else could help…"
This powerful song is helping me today. I hope it reminds you of the Gospel. We were sinners. Jesus found us. Jesus made us new. All because of God's great love. He's an amazing God.
Here are some of the things happening at Springfield Baptist Church.
COMMUNION SUNDAY
Please remember, this coming Sunday, September 5th we will observe the Lord's Supper. For those of you who will be watching online, please remember to secure your communion elements as we will remember the Lord together at the conclusion of the service.
CHURCH OFFICE CLOSED
The church office will be closed Monday, September 6th in observance of Labor Day. Whatever you do to observe the holiday, be safe.
CHILDREN'S BIBLE STUDY
Parents, please remember our Children's Ministry Bible study schedule has changed. Our next in-person Bible study for the Children's ministry will be on September 7th at 7pm. This Bible study will also be on Zoom. On September 21st, Bible study for the Children's Ministry will be virtual only. Please help us spread the word to all parents in the Children's Ministry. Here's the Zoom link for Tuesday's Children's Ministry Bible study.
Participant Login:
Join Zoom Meeting
https://zoom.us/j/94035275087?pwd=bGdMQmRJUmhGcU1aK1dwNEtvVzI2QT09
Meeting ID: 940 3527 5087
Password: 566119
CHURCH OUTING
Our annual church outing is around the corner, and you don't want to miss it! Join us Saturday, September 18th at 11am at Lake Benson Park. It's going to be an amazing time of food, fellowship, and fun. There will be food trucks, plenty of games and fun for all ages, and opportunities to support minority owned businesses. We can't wait to see you there.
EDUCATION DAY
On Sunday, September 19th we will observe our annual Education Day. We thank God for the opportunity to celebrate education and the ways it empowers and enriches our lives. Proverbs 4:13 says, "Keep hold of instruction; do not let go; guard her, for she is your life." (ESV) On that day all members are asked to donate $25 to the Scholarship ministry to help fund future scholarships for our children. Please join us on this important day.
That's all for now. As usual KEEP THE FAITH, STAY SAFE, WEAR, WASH & WAIT.
Pastor