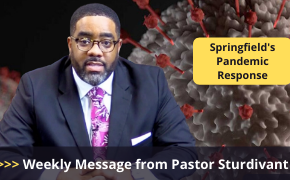 church outing, education day, women's ministry survey, children's bible study, coat drive,
Hi Springfield,
I really love the Lord,
I really love the Lord,
You don't know what He's done for me,
He gave me the victory,
I love Him, I love Him,
I really love the Lord.
That's just one for the song on my heart this Thursday morning! Check out some of the exciting things happening at our church.
CHURCH OUTING
The church outing is Saturday, at 11am at Lake Benson Park, 921 Buffaloe Road, Garner. Come out and enjoy the fellowship. Here's an outline of things planned for the outing:
Registration (facilitated by Diversity Marketplace (DMp) and the Usher's Ministry)
Sign-in souvenirs
Sign-in gifts (donated by Prayer Ministry)
Devotion/opening/Grace (5 mins)
Live Stream - MC Ashleigh Kogar (1 hour livestream of the church outing for the remote viewers)
Games: Jeopardy, Family Feud (electronic versions provided by the Young Adult Ministry)
BINGO, Puzzles & Word Find (inspired by the Senior Ministry)
Painting (Paint Me Happy)
Photo Op (facilitated by New Members Ministry)
Train ride for all ages (12 noon - 2 PM)
Will dual as a transport vehicle to shuttle people from their car to the main shelter
Saturday Best Karaoke
Name that Tune (tunes provided by the Music Ministry)
Musical Chairs
Line Dancing to Blessing on Blessing (practice your steps via video link that will be sent out this week)
Lunch...4 Food trucks (fish, hot dogs/burger/wings; chicken; Turkey BBQ)
3 dessert vendors (cup cakes, cookies or chocolates)
Serving the Seniors (sponsored by Minister & Deacon's wives)
Water Park (facilitated by the Youth Ministry)
Sports/Competition/Family Fun (dress comfortable and be ready to play and win prizes
- obstacle course
- Frisbee throw
- Kickball
- Dodgeball
- volleyball
There will be field day ribbons and gift prizes for some events. Bring your best game!
Vendors (shopping goes along with food, fun and fellowship)
Don't forget to bring cash and cards to support black owned businesses!
EDUCATION DAY
Our annual Education Sunday is Sunday, September 19th. We thank God for the opportunity to celebrate education and the ways it empowers and enriches our lives. Proverbs 4:13 says, "Keep hold of instruction; do not let go; guard her, for she is your life." (ESV) On that day all members are asked to donate $25 to the Scholarship ministry to help fund future scholarships for our children. Please join us on this important day.
WOMEN'S MINISTRY SURVEY
Attention ladies. Please take time to head to the website to fill out a survey from the Women's ministry. This simple and quick survey is designed to help plan and prepare for upcoming events for the ministry. This is your chance for your voice to be heard.
CHILDREN'S BIBLE STUDY
Don't forget our next children's Bible study opportunity will be Tuesday, September 21st. This class will be Zoom only.
Participant Login:
Join Zoom Meeting
https://zoom.us/j/94035275087?pwd=bGdMQmRJUmhGcU1aK1dwNEtvVzI2QT09
Meeting ID: 940 3527 5087
Password: 566119
COAT DRIVE
Our Education Ministry is sponsoring a coat drive for our adopted school East Garner Elementary School. Please donate new winter coats with tags in sizes 6 to 12. You can drop your donation off in one of the wrapped boxes around the church. The coat drive will go through October 2nd. Let's be a blessing to those in need.
That's all for now. Blessings and Grace. As usual, KEEP THE FAITH, STAY SAFE, WEAR, WASH & WAIT.