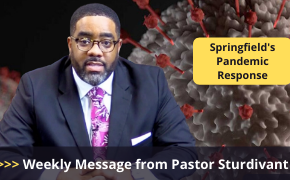 FAFSA Workshop, Wear pink Sunday, Caregiver Community Event, Fall Festival, Wings, November calendar and more.
Hi Springfield,
I hope you're having a terrific and thankful Thursday. I'm so glad to be part of a church where so many good things are happening. Ministry continues even in this difficult climate. I praise God for that. Here are some of the things happening at the Springfield Baptist Church.
FAFSA WORKSHOP
Parents and students don't forget the Scholarship Ministry is sponsoring a FAFSA workshop this coming Saturday at 10am. This workshop will provide helpful tips on how to fill out the free application for federal student aid (FAFSA). Here's the Zoom link for Saturday's meeting.

Participant Login:
Join Zoom Meeting
https://us06web.zoom.us/j/82331453118?pwd=QjA0T0x4Qy9ZY1gzWkFaaUNIa0g2dz09

Meeting ID: 823 3145 3118
Password: 110623
Dial by your location
+1 646 558 8656 US (New York)
Meeting ID: 823 3145 3118
Password: 110623
Find your local number: https://us06web.zoom.us/u/khVwOaJLV
WEAR PINK
This coming Sunday we're asking all who can to wear pink. We are wearing pink to show support not just for breast cancer awareness but for all who have dealt with this dreaded disease in any form. As we praise and thank God who is our Healer and our Strength, let's show support for our brothers and sisters in Christ.
CAREGIVER COMMUNITY EVENT
On October 26th there will be a free all-day virtual Duke Caregiver Community Event. Attendees will hear information on dementia care, understanding advanced directives, and hospitalization and the role of a caregiver. Information at the event will help connect people with services and support systems so that caregivers can provide the best care possible to their loved ones. Registration is free and required. If you're interested in attending this virtual event log on to www.dukehealth.org/duke-caregiver-community-event.
FALL FESTIVAL DRIVE-THRU
On Sunday, October 31st at noon the Youth Ministry will host a Fall Festival drive-thru. The drive-thru will be like last year's. During the drive-thru, treat bags will be passed out to our children and youth. Parents make sure your child has a "sweet" 5th Sunday. Bring them to the Fall Festival drive-thru!
WINGS MINISTRY
Our WINGS Ministry needs volunteers. The WINGS Ministry is part of the support team that will serve at the welcome desk in the Daniel Sanders Multi-Purpose Center. If you can volunteer to serve at the welcome desk in the evening hours between 4pm and 7pm, please send an email to
NOVEMBER LOOK-AHEAD
Here's a look at some of the exciting things happening in the month of November.
November 2

nd

municipal elections. Don't forget to vote!

November 7

th

at 10am, Springfield will celebrate our 155

th

Homecoming with a drive-in worship event.

November 14

th

at 3pm, Minister-in-training Jerrick McLendon will preach his initial sermon. Please keep him in prayer.
That's all for now. As usual KEEP THE FAITH, STAY SAFE, WEAR, WASH & WAIT.
Pastor