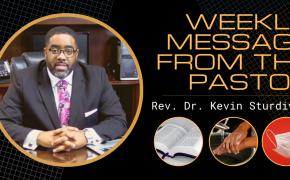 leadership retreat, scholarship ministry, covid-19 update
Hi Springfield,
With everything that's going on the word from Tuesday night is still ringing in my soul. Remember, God is good all the time and all the time God is good. I know it seems simple, but sometimes it's the simple things that bless us the most. Here are some of the other things happening at our church that will be a blessing to you.
SCHOLARSHIP MINISTRY
Undergraduates don't miss your blessing! The Scholarship Ministry wants to be a blessing to our college students. The ministry is asking all Springfield undergraduates ages 18 to 24 currently enrolled in college, please submit your Fall 2021 transcripts to . The deadline for submission is Thursday, January 20th.
LEADERSHIP RETREAT
On Saturday, January 22nd at 9am we'll host a virtual leadership retreat. All our ministry leaders and those interested in leadership are asked to attend. I'm excited about the world-class training that will take place at the retreat. Harrison Sturdivant II from the Center for Creative Leadership will be our special guest trainer. My pastor, Rev. Dr. Larry E. Covington, will share an inspiring word from the Lord to our leaders at this retreat. You don't want to miss this important date for the future of our church. Virtual details to follow.
COVID-19 UPDATE
As of right now, all services will continue to be virtual only. We will share more details about when we will be able to regather as they become available. Please continue to KEEP THE FAITH, STAY SAFE, WEAR, WASH & WAIT.